Marsotto edizioni embodies the supreme qualities of one of the world's noblest and most ancient materials. Plus the wisdom of skilled craftsmanship allied with design culture, in the search for a genuinely contemporary idiom. And a steadfast urge to break new technological ground.
White Carrara marble is truly an extraordinary stone. Evoking the great civilisations of the past, it continues to inspire those of the present. Backed by experience gained from over two hundred years in the industry, Marsotto can perfectly interpret the creations of top international designers. Marsotto edizioni has become a collection of products for everyday use also surprising and sometimes ironic which refer to an international culture.
The collection convey a feel of modernity while preserving the luxury gathered from nature and enhanced by human interpretation.
Products
For years Mario and Costanza Marsotto, have dedicated themselves to their historic family business.
(All Products)
Thomas Sandell – Designer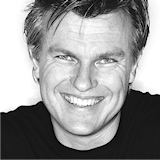 All designers
Thomas Sandell is one of the most highly acclaimed architects and designers in Sweden, renowned for furniture design, interiors and several influential architectural projects.  Thomas Sandell was born in 1959 at Jacobstad in Finland. He received his masters of architecture at the Royal Institute of Technology in Stockholm in 1990.  Sandellsandberg was founded in 1995 by Thomas Sandell, Ulf Sandberg and Joakim Uebel. As one of the first practices in Sweden fusing architecture, design and advertising, sandellsandberg challenged the convention...