Find out about all our recent and upcoming news and events, exhibitions and fairs. You can also subscribe to our newsletter and receive all the news directly to your inbox.
ARTEMEST X I-MADE DIGITAL EXHIBITION
• I-MADE debuted at the Saatchi Gallery during the London Design Festival 2019 with an exhibition-event that presented exceptional design and craftsmanship by the most prestigious Italian furnitur...
view
Marsotto lab / Ecal
Marsotto Lab and ECAL/Ecole cantonale d'art de Lausanne are presenting a collection ofmarble home accessories at the forthcoming Milan Design Week (9th-14th April 2019), whichECAL MAS in Design fo...
view
MILANO DESIGN WEEK 2019
MARSOTTO EDIZIONI presents: "one two three Marble"   During Milan Design Week, from 9th to 14th April, at Corso Garibaldi 50, Marsotto edizioni presents "one two three Marble". An exhibition wit...
view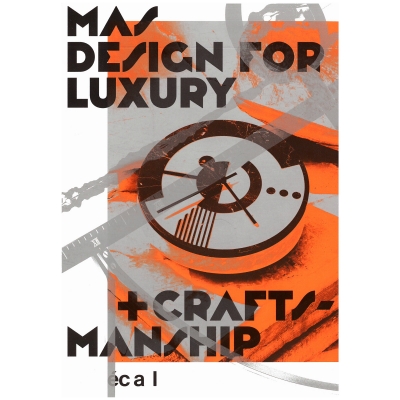 Marsotto Lab workshop
It's going to start the second edition of Marsotto Lab workshop, in collaboration with ECAL the University of Art and Design Lausanne, during the Master in Design for Luxury & Craftsmanship. Young...
view
Wednesday
19 December
2018
Time Machines
Time Machines, is featured in the Design Laboratory of the Museum. This original exhibition displays twenty-five works by Israeli designers, all using time as a material or co-creator. One work by...
view
Design for Luxury & Craftsmanship
On the initiative of the Swiss Embassy in South Korea and Dongdaemun Design Plaza, the MUN Gallery, oneof the cultural spaces of the Neofuturist complex designed by architect Zaha Hadid, hosts a s...
view