Find out about all our recent and upcoming news and events, exhibitions and fairs. You can also subscribe to our newsletter and receive all the news directly to your inbox.
Milano Design Week 2015
Designed by Lawrence Steele Spazio Bigli, via Bigli 11/A, Milano14 - 18 April 2015 h10 - 2115 and 19 April 2015 h10 - 17
view
Wallpaper* Design Awards 2015
Arena modular tables system designed by Jasper Morrison has won the 2015 Wallpaper* Design Awards as Best Boardroom table. Konstantin Grcic has won the Wallpaper* Designer of the year 2015 Award.
view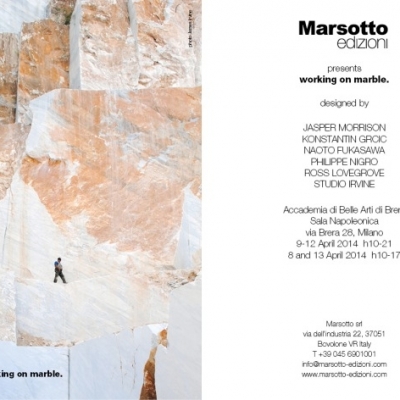 Milano Design Week 2014
Designers: JASPER MORRISON, KONSTANTIN GRCIC, NAOTO FUKASAWA, PHILIPPE NIGRO, ROSS LOVEGROVE, STUDIO IRVINE Accademia di Belle Arti di Brera Sala Napoleonica via Brera 28, Milano 9-12 April 2014 ...
view
Konstantin Grcic-Panorama
Konstantin Grcic is one of the most influential designers of our time. Serious and functional, unwieldy and occasionally disconcerting, his works combine an industrial aesthetic with experimental,...
view
Konstantin Grcic at Le Corbusier's App. N° 50
Konstantin Grcic creates with a selection of his furniture, a spatial intervention for Appartement N° 50 at Le Corbusier's Unité d'Habitation in Marseille, France.  Photo credit: Pictures of Apar...
view