Clothes rack, wall-mounted modular system. Furniture characterized by flexibility and transformation; it can be placed at the entrance or in any other rooms.
Available in the following natural stones: White Carrara, Black Marquina, Rosso Levanto, Verde Alpi and Travertino Romano, and in two different finishes: Powder and Matt Polished.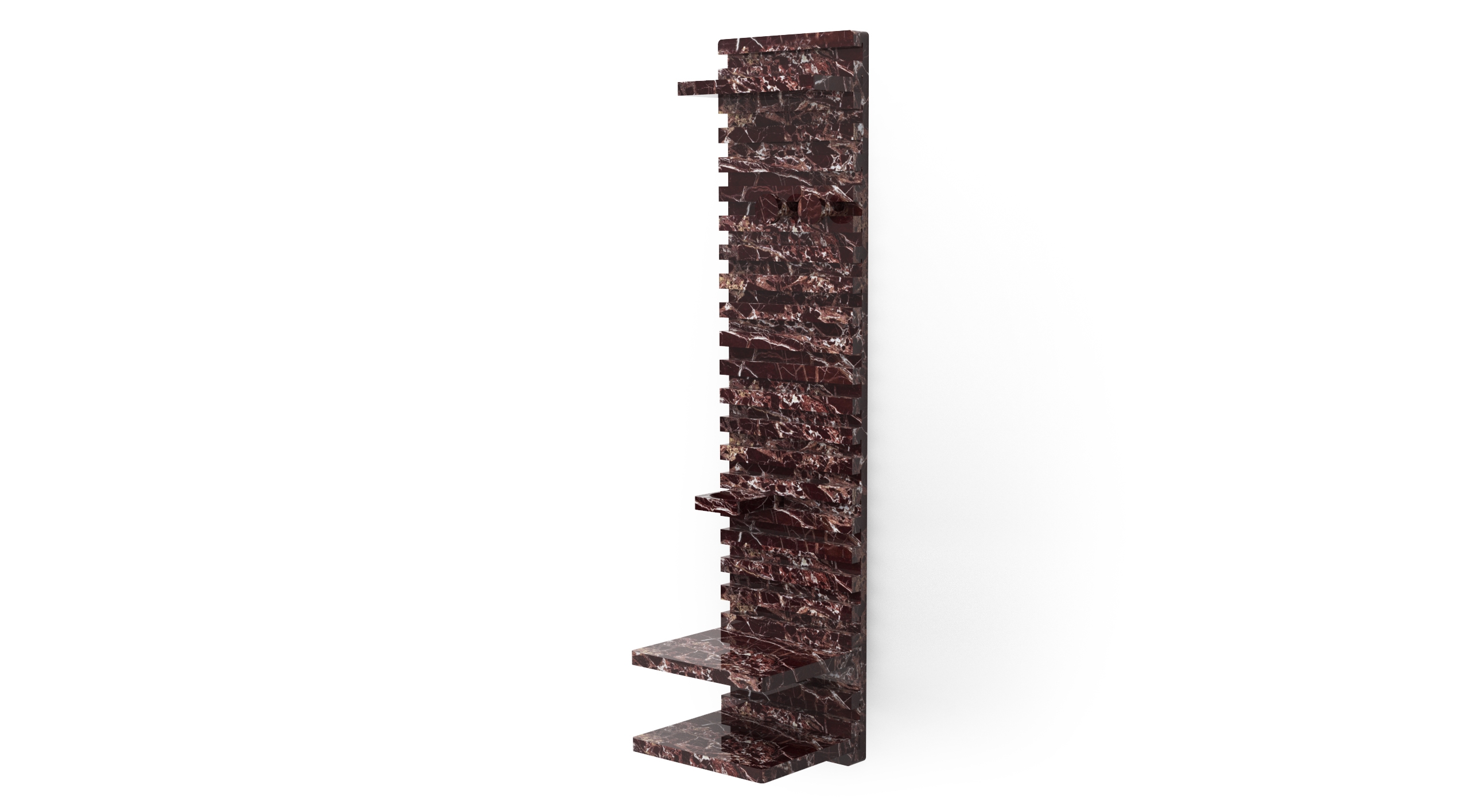 More information about Place wardrobe?
Fill out the form to receive all the information on Place wardrobe!