Agorà
Modular table system in marble
Modular table system, that combined together can form a real conference table.
Available in White Carrara marble, Black Marquina marble and on request in other types of stones.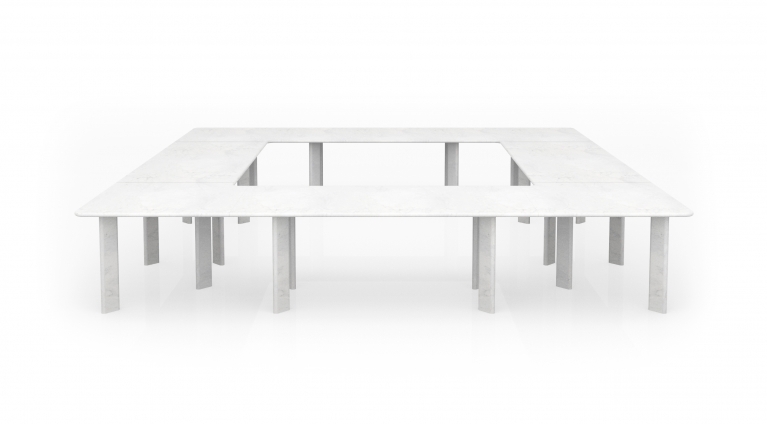 Design Naoto Fukasawa 2014
L 405 x W 405 x H 72
L 200 x W 90 x H 72(single table)
L 102,5 x W 102,5 x H 72 (corner)
Login or Register to download the pdf with the technical details about this product.
More information about Agorà?
Fill out the form to receive all the information on Agorà!