Lou side tables
Set of side tables in marble
Set of side tables conceives to work together as a group; they can be configured to create a bouquet of geometric sculptures.
Available in White Carrara marble, Black Marquina marble and on request in other types of stones.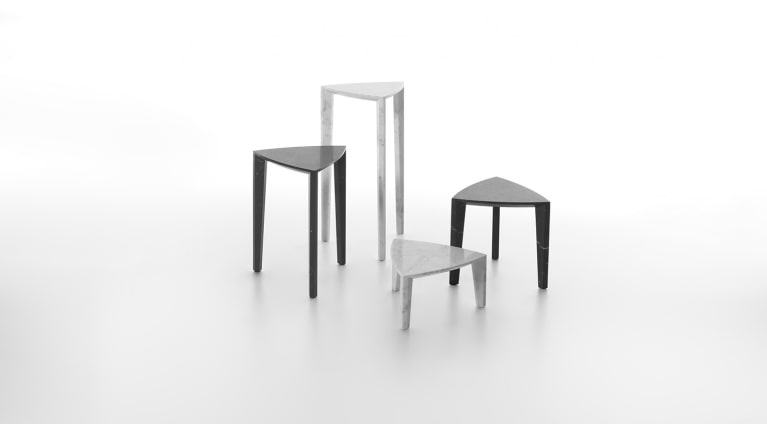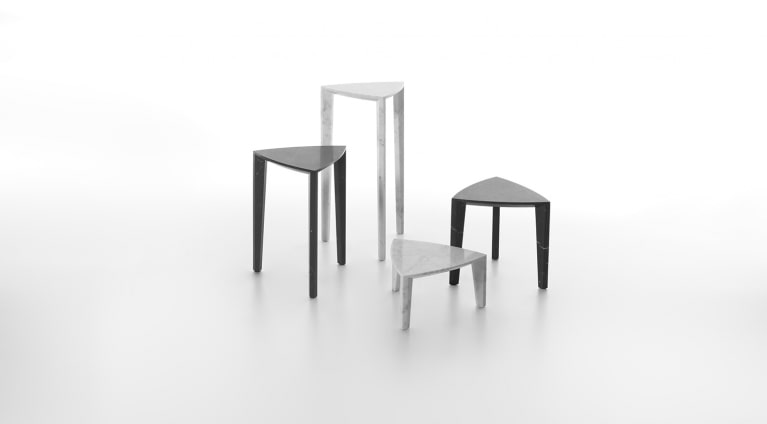 Design Lawrence Steele 2015
L 36 x P 39 x H 20
L 36 x P 39 x H 35
L 36 x P 39 x H 50
L 36 x P 39 x H 70
Login or Register to download the pdf with the technical details about this product.
More information about Lou side tables?
Fill out the form to receive all the information on Lou side tables!