nod side table
Side table with sloped leg in marble
The table is precisely stable due to the weight of the leg section and its appearance of instability in turn provides a new expression of "agility" to the marble.
Available in White Carrara marble, Black Marquina marble and on request in other types of stones.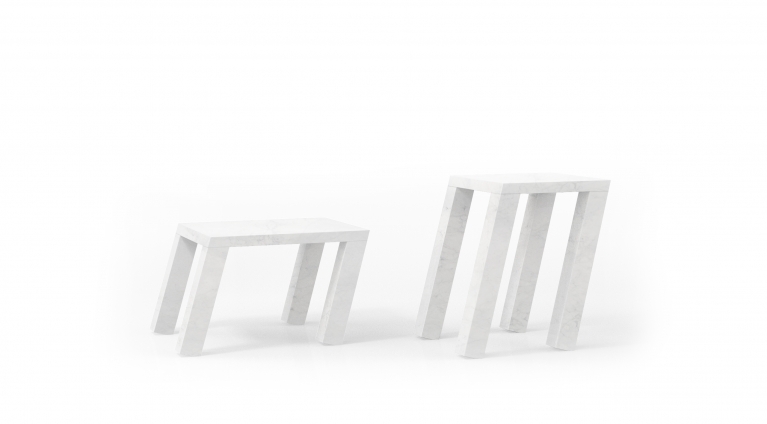 More information about nod side table?
Fill out the form to receive all the information on nod side table!